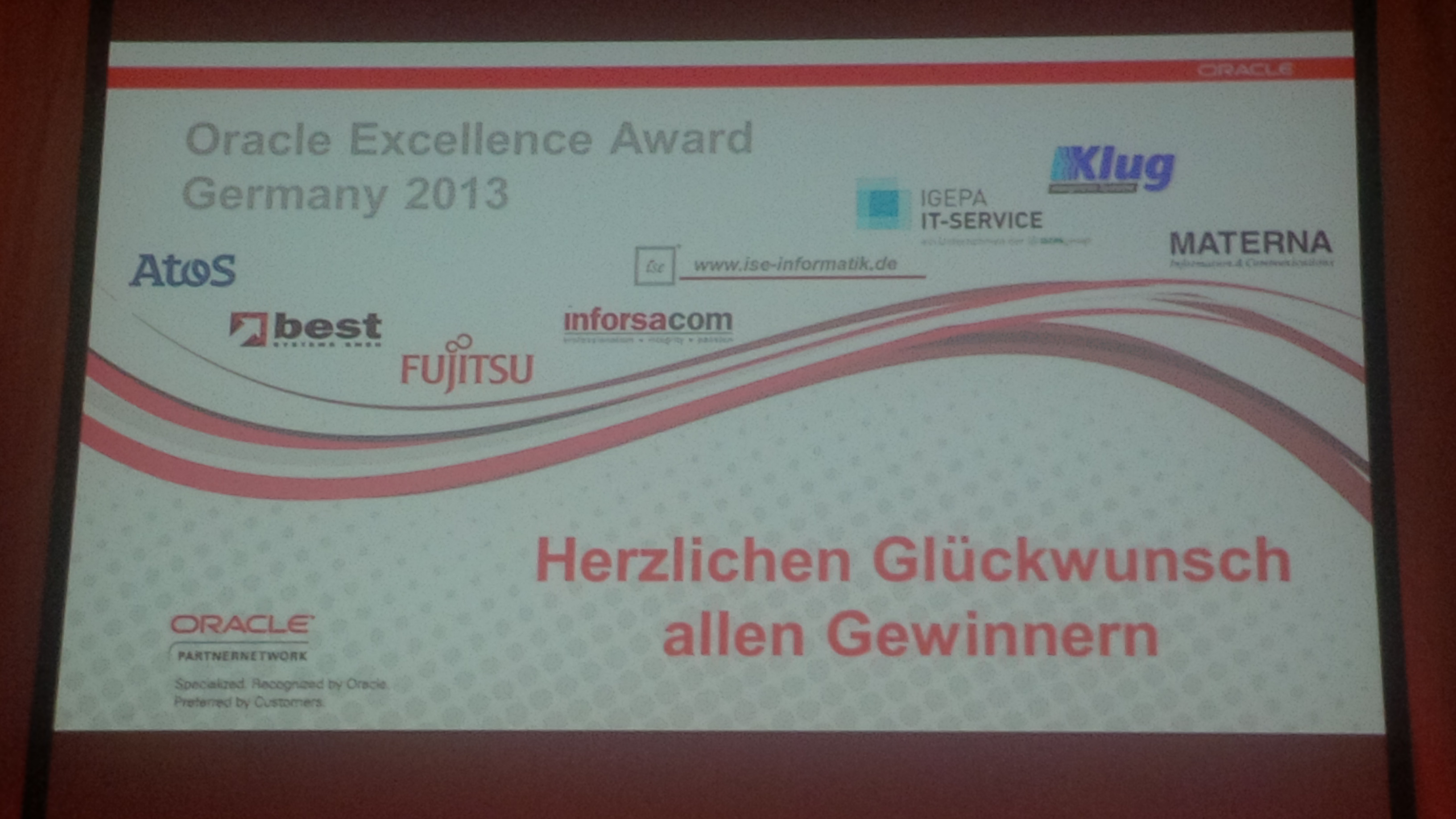 I'm proud to announce that my employer, Klug GmbH integrierte Systeme, Teunz (Germany), won the Oracle Excellence Award Germany 2013 in the category of Independent Software Vendors (ISVs).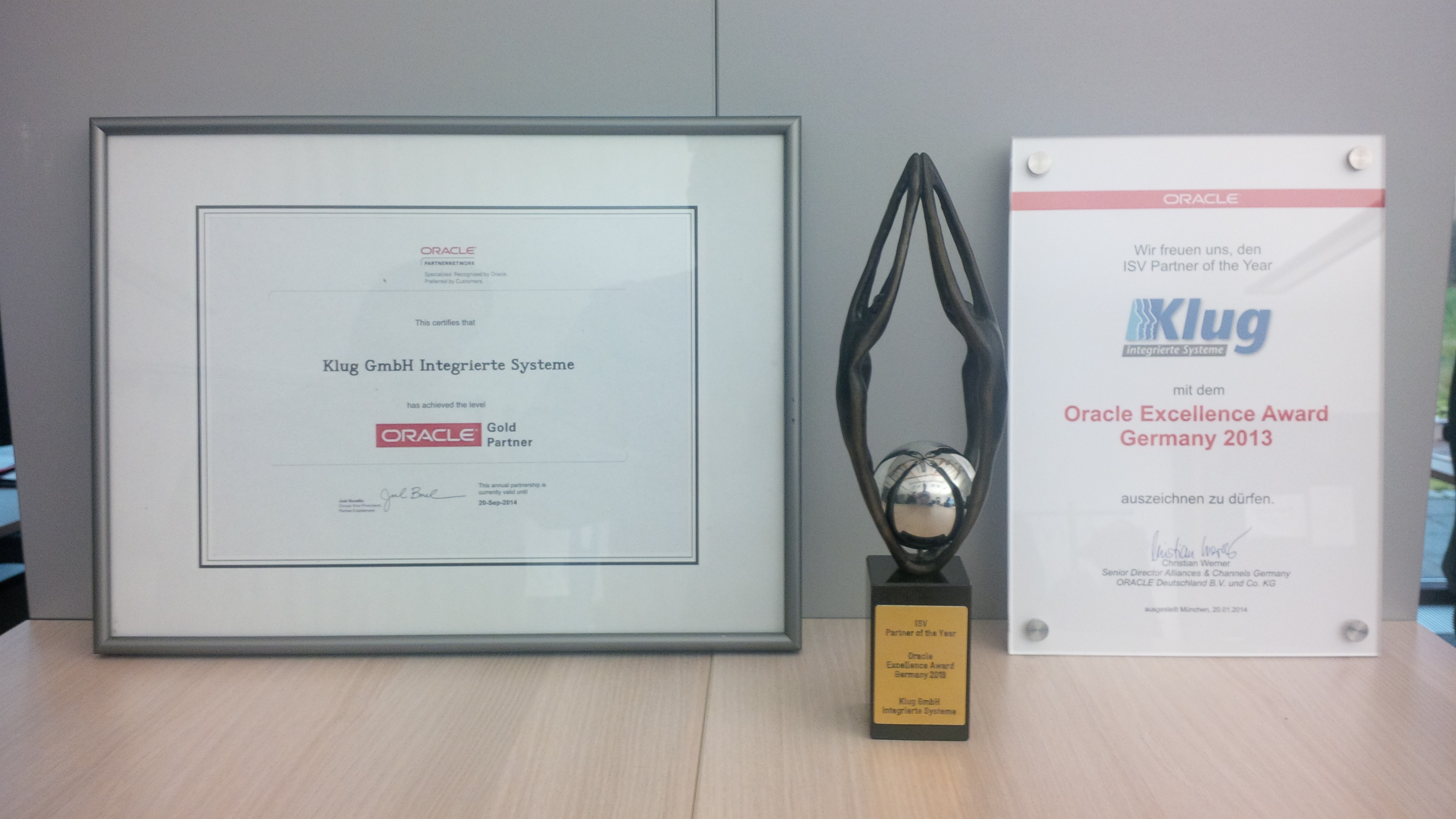 Many thanks to our channel managers and the whole channel staff at Oracle – you did a great job in the last years. Especially Holger Pöltzl, Sven Jürgens and Michael Weschke – the award is yours as well!
Report from the company website:
====================================
During the Oracle Partner Day in Munich on 20 January 2014, Oracle has awarded Klug integrierte Systeme with the "Oracle Excellence Award Germany 2013" in the category "ISV" (= Independent Software Vendor). In Munich, Martin Klier accepted the prize and the certificate in combination with congratulations by the European Senior Executives and by Klug's Channel Managers of the Oracle subsidiaries in Nuremberg and Potsdam.
In the laudation for the award, the software giant located in Redwood City in California appreciated Klug's story of success, the partnership that has been lasting for 17 years now, Klug's "commitment to Oracle" and the very intense and trusty cooperation during the past year which culminated in the conclusion of an Embedded Software Licensing (ESL) contract for database products in December.
The intensive work with Java, however, and the field of intralogistics which has up to now hardly been served by Oracle, turns Klug integrierte Syteme into an interesting partner for the American software house. With this cooperation, Klug integrierte Systeme expect Oracle to be a reliable partner supporting them with innovative, stable and well serviced platforms for development and data storage.
Klug iS would like to thank for the award and look forward to a continued good cooperation in the future!
====================================